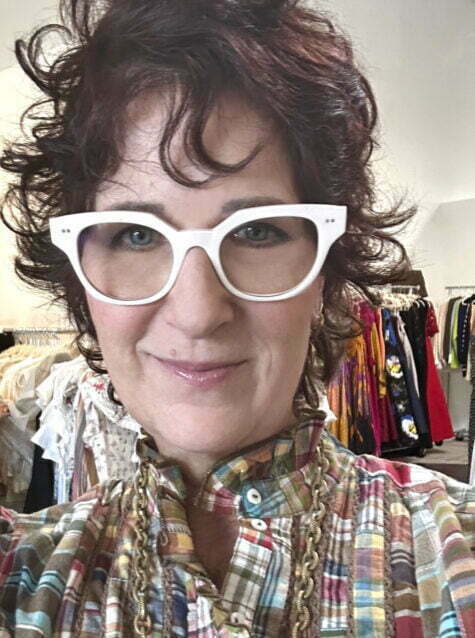 SHARON STONE
DALLAS PERSONAL STYLIST
This Sharon Stone is a fashion stylist and personal shopper with over 30 years of industry experience. One might say that she has fashion and style in her DNA. From her grandfather's ready-to-wear women's boutique (Aaron Brothers) in downtown Dallas and her father's textile company (Globe Textiles) in the home furnishing industry to her mother's designer resale shop (Champagne Taste) in Dallas, Sharon has lived a lifetime immersed in fashion, art and design.
After getting her degree (Radio/TV/Film) at the University of Texas at Austin, Sharon took off for NYC and became one of the top celebrity stylists and personal shoppers in the city for fifteen years. In 2001 she returned to Dallas, quickly becoming one of the city's foremost authorities on personal shopping and styling.
Sharon blends her acute knowledge of high fashion with a love for vintage and offbeat finds, her work is always original and eye-catching, whether in her fashion styling or personal shopping for individual as well as corporate clients.
Sharon has a passion for interior design as well, having worked for Design Within Reach for many years here in Dallas, she is a mid-century collector and enthusiast with an eye for exquisite detail. She is also an impassioned volunteer; styling and speaking for Attitudes & Attire, a non-profit organization dedicated to promoting personal growth for women seeking self-sufficiency.
S2 is a full service style agency that brings a world of fashion experience directly to your front door.